The Step App move-to-earn project is creating a gamified metaverse for the fitness economy. Walk, jog or run in order to play, socialize and earn.
Step APP (FITFI) Overview
Play-To-Earn, GameFi and metaverse cryptocurrencies were some of the sectors that experienced bull runs for much of 2021. So far in 2022, move-to-earn has been one of the sectors that has experienced rapid growth. Several move-to-earn projects that have in operation for awhile, but Step App is an interesting recent entry into the space.
FitFi (Fitness Finance) is at the cross-section of making the physical mesh with digital; it's a culmination of a very physical experience (fitness) within the metaverse, through the use of NFTs and geo-location technology. For an even better immersion experience, augmented reality is an added feature of Step App's FitFi metaverse. FitFi is a market economy in which participants can earn a small slice of the value generated by the $100B fitness industry.
Step App aims to be the next frontier in the Metaverse and GameFi market, and a manifestation of physical experiences tied in with the metaverse. It's a blockchain based product that is tapping into something that is a daily part of many people's lives.
Step App lets users turn their fitness activities into a social experience that pays them. Users can build their step count in the app by walking, jogging or running in order to earn. They can also compete with friends or strangers, socialize locally or globally and experience the metaverse along with their physical world in a dynamic new way.
Step App products:
Fitness Metaverse: Combining NFT & Digital Avatar with exercises
NFT Market: Buy & Sell SNEAK
Limited Drops: Limited SNEAK Edition
Step App Features
What are the goals?
The app was created by the core team of the protocol itself and it's designed to achieve several goals: (1) to be a mainstream FitFi app from the beginning, (2) provide mass retail for the Step App Metaverse, and (3) to build a massive network of fitness influencers and athletes as global brand ambassadors for Step App and the underlying Step Protocol & Metaverse.
With these aggressive goals, Step App hopes that other developers and teams feel compelled to see them as a vital partner in their success. The ecosystem provides not only out-of-the-box technology, but also a user base, fitness ambassadors and on-ramps.
Step App is running an early sign-up campaign that allows the opportunity to get SNEAK (win) free NFTs. The campaign is helping them to acquire tens of thousands of users before launch. Additionally, Step App has onboarded top athletes as global fitness ambassadors. It appears to be a cryptocurrency movement that celebrities are proud to be a part of due to the positive social impact it creates by encouraging fitness.
Step App also has a team of consultants, one of which has closed nine figure licensing deals for the company. Step App is also using their network to acquire intellectual property and brand rights from international brands to make the app more attractive to global users and to increase its' value and appeal.
Step App Metrics
According to the whitepaper, here are the metrics:
Buy-backs: 50% of play income is used to buy FitFi tokens on the market.
Burns: Governance can vote to burn up to 50% of bought-back FitFi tokens
Staking Rewards: up to 50% of market-bought tokens are distributed to FitFi stakers
Locks: Staked FitFi tokens require a 10-day cool down for exiting. Bypassing this cool down carries a 12% fee on the principal stake
Liquidity Incentives: LP tokens get a 50% higher weight in staking rewards
In addition, the Step App project followed the structure of the DAO (Decentralized Autonomous Organization) protocol to keep the project as open-source as possible since they don't accept any venture capital investments.
Currently, the Step App governance token FITFI, is trading on several cryptocurrency exchanges including Bybit, OKX and Bitget.
In-game Economy
Project's Revenue from:
Selling SNEAK NFTs
Selling SNEAK Skins
Fee transactions in the Marketplace
Roadmap
Q4, 2021
Team Setup
Project Idea Creation
Q1, 2022
Product Specs
Roadmap
Establishment UI & UX Creation
Q2, 2022
Release of Genesis NFTs
Beta Launch
Q3, 2022
Mainnet Launch
Launching NFT Marketplace
Q4, 2022
IP and Brand partnerships Store Integrations.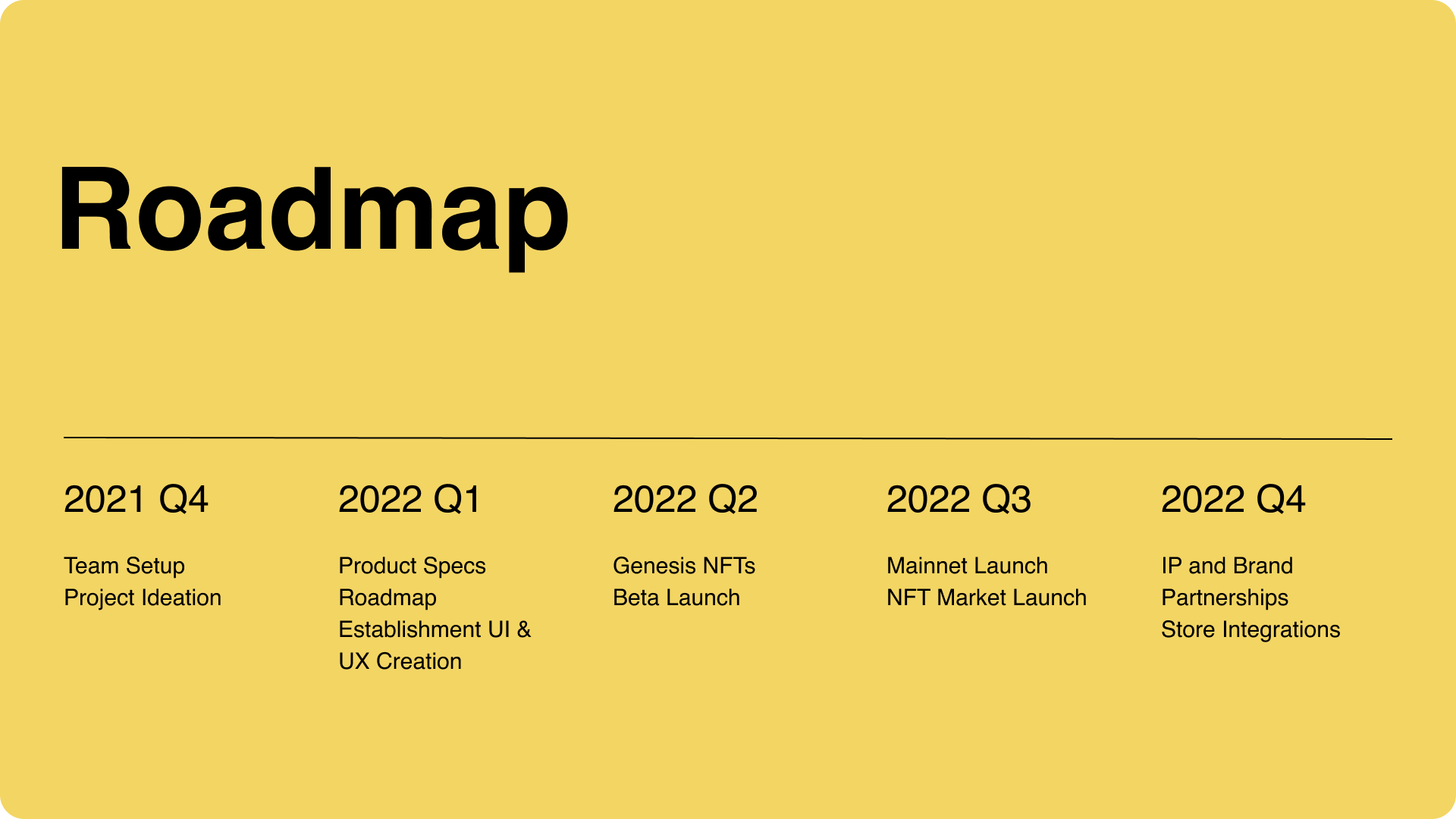 Technical Data
Token Metrics
Token Name: Step App
Ticker: FITFI
Contract: 0x714f020c54cc9d104b6f4f6998c63ce2a31d1888
Decimal: 18
Blockchain: Avalanche C-Chain
Token Standard: Updating…
Token Type: Utility, Governance
Total Supply: 5,000,000,000 FITFI
Circulating Supply: 250,000,000 FITFI
Token Allocation
Public Sale: 14% – 700,000,000 FITFI
Staking, Liquidity, MM, & Incentives: 25% – 1,000,000,000 FITFI
Team: 15% – 750,000,000 FITFI
Mining, Move to Earn: 30% – 1,500,000,000 FITFI
Marketing, Acquisitions & Licenses: 15% – 750,000,000 FITFI
Partners, Advisors, & Consultants: 6% – 300,000,000 FITFI
Token Release Schedule
Token Use Case
FITFI governance token use cases:
Administration
Bet to get part of the ecosystem share
Bet to get a price reduction when purchasing NFT in the NFT industry
Stake to earn portion of ecosystem fees
Stake includes a cooldown, breaking which causes a penalty
Tiered stakers acquire discounts on NFT market
KCAL in-game token use cases:
Casting and maintenance SNEAK NFT
SNEAK NFT staking in-game rewards
Minting: SNEAKs can only be minted with KCAL tokens
Win: Running while betting on SNEAK NFTs earns KCAL
Staking: All the SNEAKs must be staking to earn KCAL. The earned KCAL is issued in 10-day seasons. Unlocking before the KCAL is claimed burns the pending KCAL
Burned in the creation and maintenance of the SNEAKs
Backers
Investors
Updating ….
Team
Final Thoughts
The Move-to-earn concept is relatively new in the blockchain space and it's a very intriguing idea. While there are competition in the sector, Step App has grown rapidly in a short period of time and appears to focus more on the metaverse than some of the other apps. With more and more people aspiring to live a healthy lifestyle, and with the summer months coming, Step App's user base growth may continue its run ahead.
Find more information about Step App ($FITFI):
Website: https://step.app
Whitepaper: https://step.app/litepaper
Twitter: https://twitter.com/stepapp_
Telegram: https://t.me/stepappchat
Disclaimer: Although the material contained in this website was prepared based on information from public and private sources that chiliznews.com believes to be reliable, no representation, warranty or undertaking, stated or implied, is given as to the accuracy of the information contained herein, and chiliznews.com expressly disclaims any liability for the accuracy and completeness of the information contained in this website.