Limited Number of NFTs available on First-Claimed, First-Served Basis
During the event, viewers and attendees will have the opportunity to take home a piece of the action by claiming their one-of-a-kind free non-fungible token (NFT). A limited number of the collectible tokens will be minted and they're only available on a first-claimed, first-served basis.
The FloSports Collection aims to bring fans even closer to the sports that they live and breathe. This is all possible through Tezos, one of the fastest-growing blockchain ecosystems and a pioneer of Proof of Stake technology, a more energy-efficient mechanism to secure blockchain networks. Tezos is the Official Blockchain Partner of FloSports. They deliver the speed, reliability, and security that is trusted by FloSports to power this inaugural FloSports NFT Collection.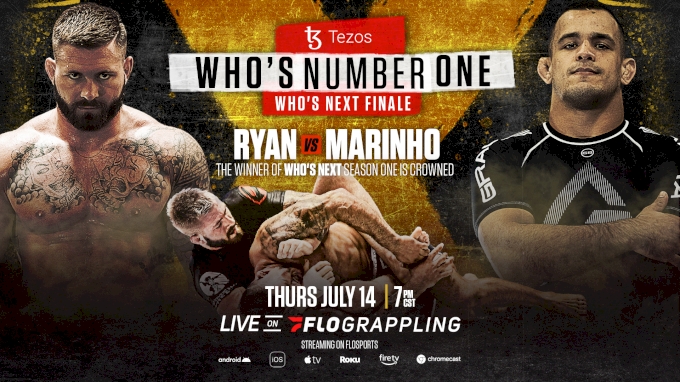 How to Claim an NFT
Throughout the Tezos WNO: Who's Next Finale event, fans will see a QR code on their screen. They can then open up the camera app on their smartphone and hover it over the QR code showing on either their connected TV or desktop.
How to Store the NFT
After claiming an NFT, owners can create a Kukai NFT Wallet or connect an existing wallet to store their NFT
If creating a new Kukai Wallet with social connection:
Select which social media account to use Kukai with: Google, Facebook, Twitter or Reddit
See NFT in wallet
If creating a new Kukai Wallet without Social Connection:
Owners should first back up their seed words – as they will need these to log in if they ever forget their password. They are the master key to their Kukai wallet.
Fill out the Seed Word verification
Create a password
Download key + address
Re-scan the QR code on the screen
Image: FloSports
Disclaimer: Although the material contained in this website was prepared based on information from public and private sources that chiliznews.com believes to be reliable, no representation, warranty or undertaking, stated or implied, is given as to the accuracy of the information contained herein, and chiliznews.com expressly disclaims any liability for the accuracy and completeness of the information contained in this website.